Virtual MLK Project

Identity and spatial graphics designed for an exhibit dedicated to adding nuance and tangibility to Civil Rights history

Fall 2019 - Spring 2020
The Virtual MLK Project is a multi-faceted experience to celebrate the 60th anniversary of Dr. Martin Luther King, Jr.'s widely influential speech titled, "A Creative Protest." The research along with the VR experience provide an embodied sense of what it might have been like to sit, stand, and move around the historic sanctuary during King's speech.

Instructor
Derek Ham
Collaborators
Lindsay Caslin
,
Ann Salman
, Molly Mills, Angela Zhong
Areas of Focus
Exhibit, Identity, Wayfinding
---
The identity reflects the exhibit's intent to amplify unheard fragments of Civil Rights history.
---
We streamlined the user journey and created spatial mockups to iterate on what the exhibit would look like.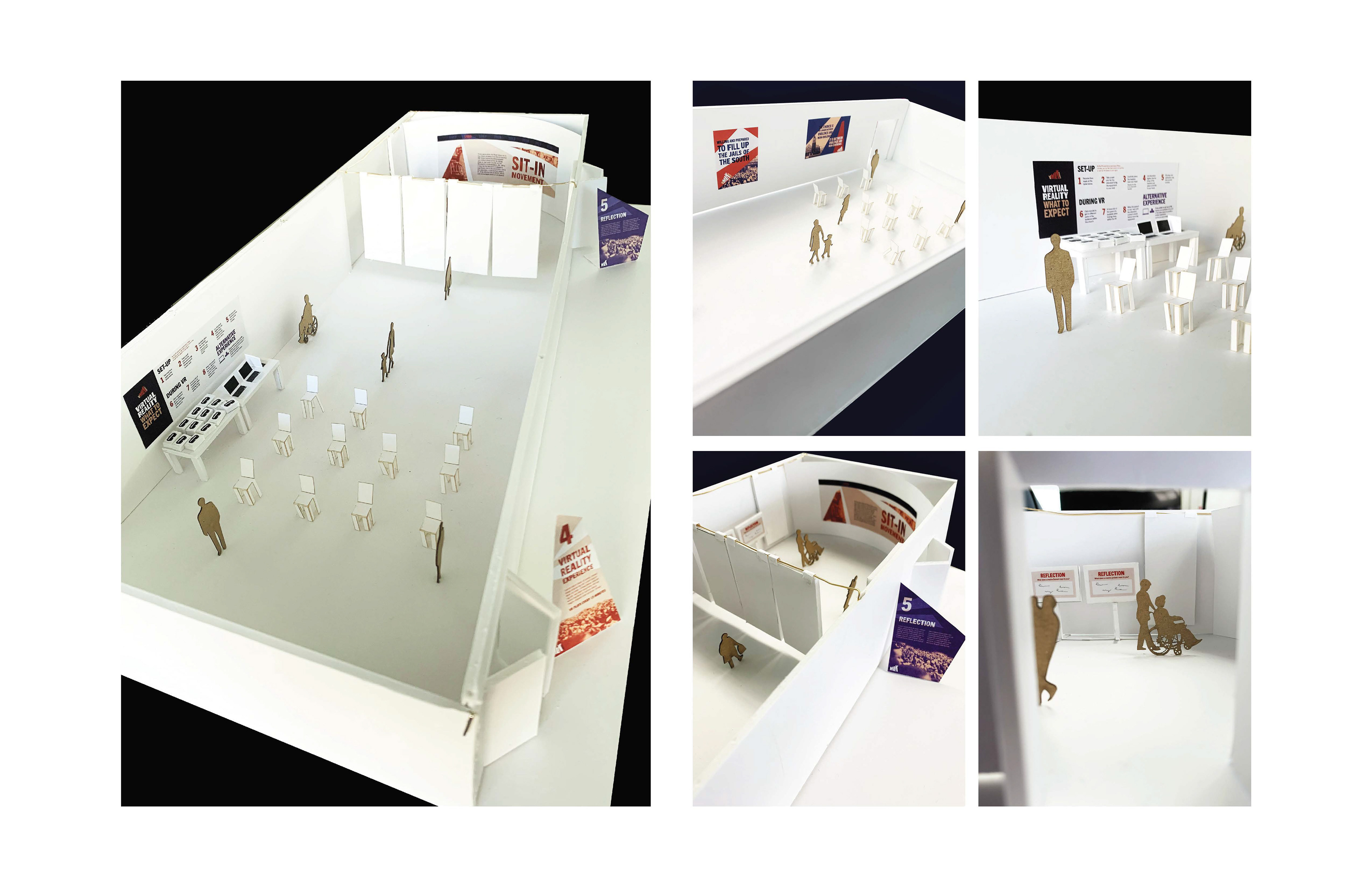 ---
We created a wayfinding system that consists of signage placed within Hunt Library in an unobtrusive yet prominent manner.